iPad Sales Tool
Role: UX/UI Designer
Pharmaceutical representatives needed to increase awareness of the hidden dangers of "Cardiovascular Risk" and start a dialogue with doctors. Through conversations with the client we discovered that most of these presentations took place on site during monthly visits. The challenge was to display the factual data in a visually impactful way that would be legible to both the representative and the doctor. The solve was to create an iDetail that allowed key data points to be broken up in a visual hierarchy that leveraged animation & iconography.
In order to empathize with our end user I started the process by formulating a hypothesis:
Pharmaceutical reps need a way need a way to quickly visual communicate with doctors that more of their patient population may be at risk for cardiovascular events than they are aware of.
Once we defined our problem we had to decide on what the best way to present this information. After careful consideration we decided on an iREP because it offered:
A portable, non-linear way to present information
A customizable way for reps to communicate the dangers of CV Risk in their under diagnosed patient population
Through interaction and animation we would see a greater engagement and reception to the problem
To further identify our target audience and focus on our end goal we created a persona named "Nick".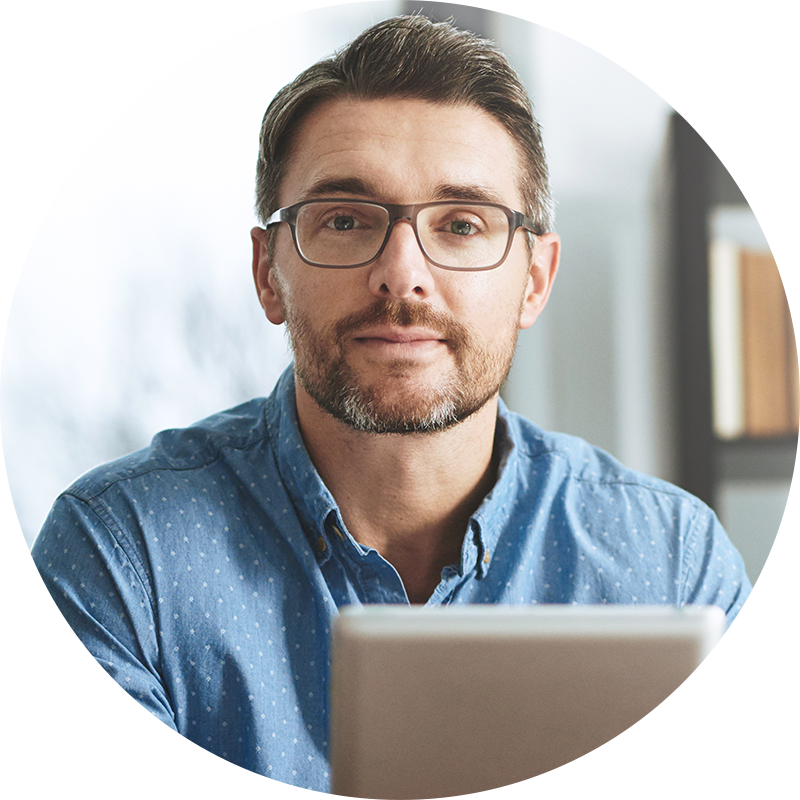 Habits: 
High-energy, personable knows how to "work a room"
Always, does his homework, a big researcher Fitness buff
Thinks of himself as a "closer"
Why:
Spends most of his day "out in the field"
Heavy mobile and tablet user, likes to present through these mediums as opposed to laptops
Needs to be able jump to any point in a story
Looking for a strong visual tool to accompany the research
Where:
In Doctors offices, airports, restaurants, conventions, anywhere he can make a pitch
Uses throughout the day
Nick
Pharmaceutical Sales Rep    39 years old
High fidelity prototype
To convey the data and increase engagement I utilized iconography, animated interactions, and data visualization. To show the client show how the whole package would come together I created a high fidelity prototype.