Role: User Research, Information Architecture, Visual design, User Testing, Illustration
Industry: Biotechnology
Duration: 12 weeks
LUXTURNA, is a break through genetic treatment for retinal dystrophy that was recently approved by the FDA. We designed a site that is both informative and engaging.
Research phase:
2 weeks
To ensure we where building the right product and align on business objectives we kicked off the project by conducting stakeholder interviews, creating anonymous doctor surveys, and revieweing click rates on the existing site.
Content Inventory
Key findings:
User found navigating the site difficult and did not engage with the UI
High traffic driving to the "About" but users where not engaging with the three CTAs on the page.
High fall-off rate on order test kit page
User flow
By defining our user needs, map out the minimal number of steps to reach goal.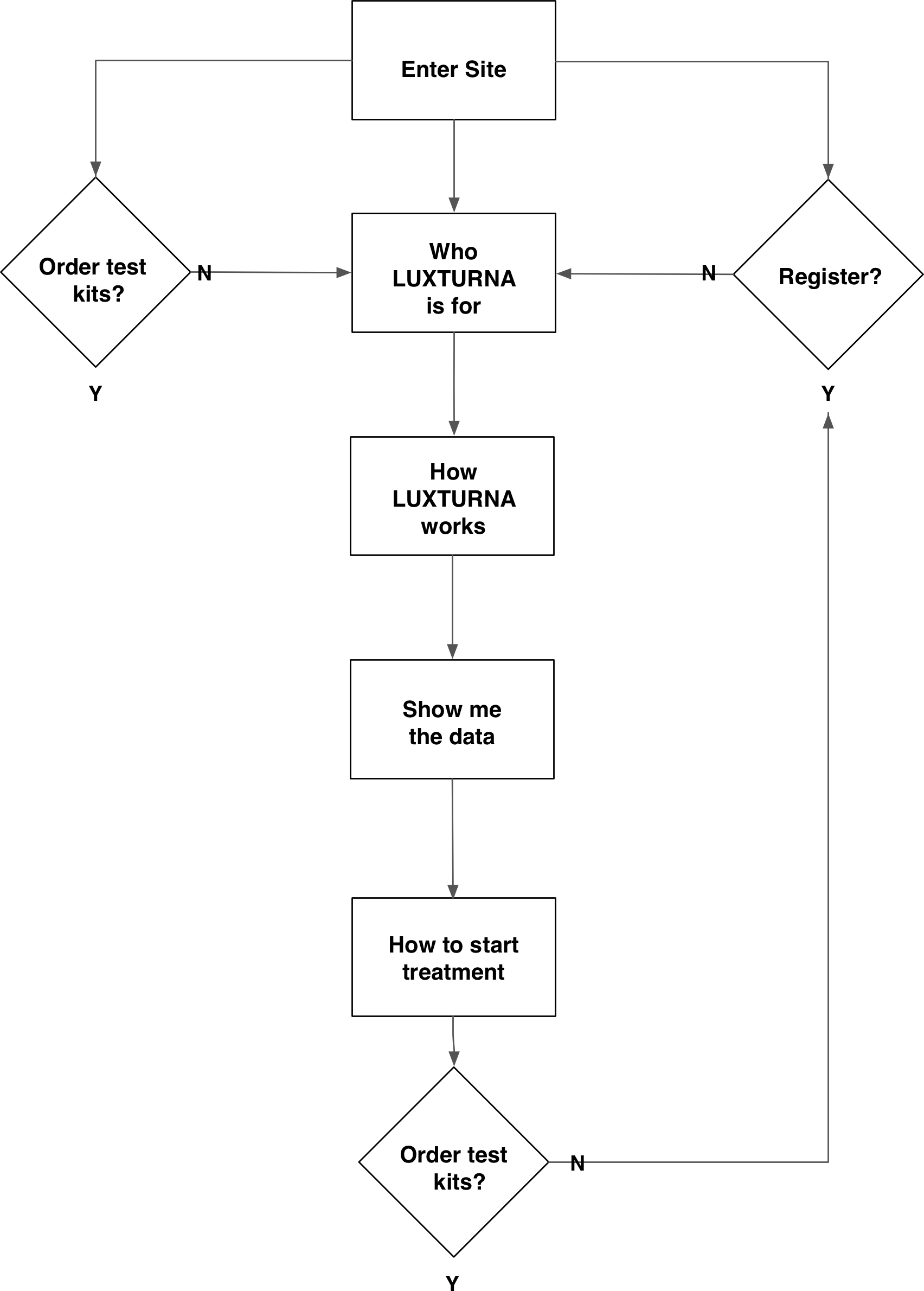 Create content hierarchy:
Create a user friendly Information Architecture that provides the information physicians need when evaluating treatment decisions. Final UI
UI for both desktop and mobile.