LUXTURNA Multi-luminance mobility test VR experience
Role: User Research, Information Architecture, Visual design, Animation, Illustration
Industry: Biotechnology
Duration: 8 weeks
LUXTURNA is a ground breaking gene therapy program designed a test to measure this improvement in vision known as the Multi-luminance mobility test (MLMT). We designed an experience for healthcare practitioners and caregivers to participate in the test and ultimately drive awareness around how LUXTURNA improved vision in test patients.
Patients who suffer from Inherited Retinal Diseases face an array of challenges that limit there mobility and force them to make compromises in their daily lives. This treatment creates opportunities for improvement in vision where there where previously none. In order to drive awareness of this treatment and create engagement we create a tool that could communicate to medical professionals and caregivers:
How the course was made
How improvement in vision was measured and ultimately how LUXTURNA improves vision in people Inherited Retinal Diseases
Create empathy by allowing the user to experience the course at lowered light levels, with deteriorated night vision and peripheral vision loss
The VR experience was a seen as an effective way to meet the criteria because it can be:
Used at Rare Disease Conventions
Can be viewed in browser, dowloaded, or mailed as cardboard experience
Shown in the office by reps as educational tool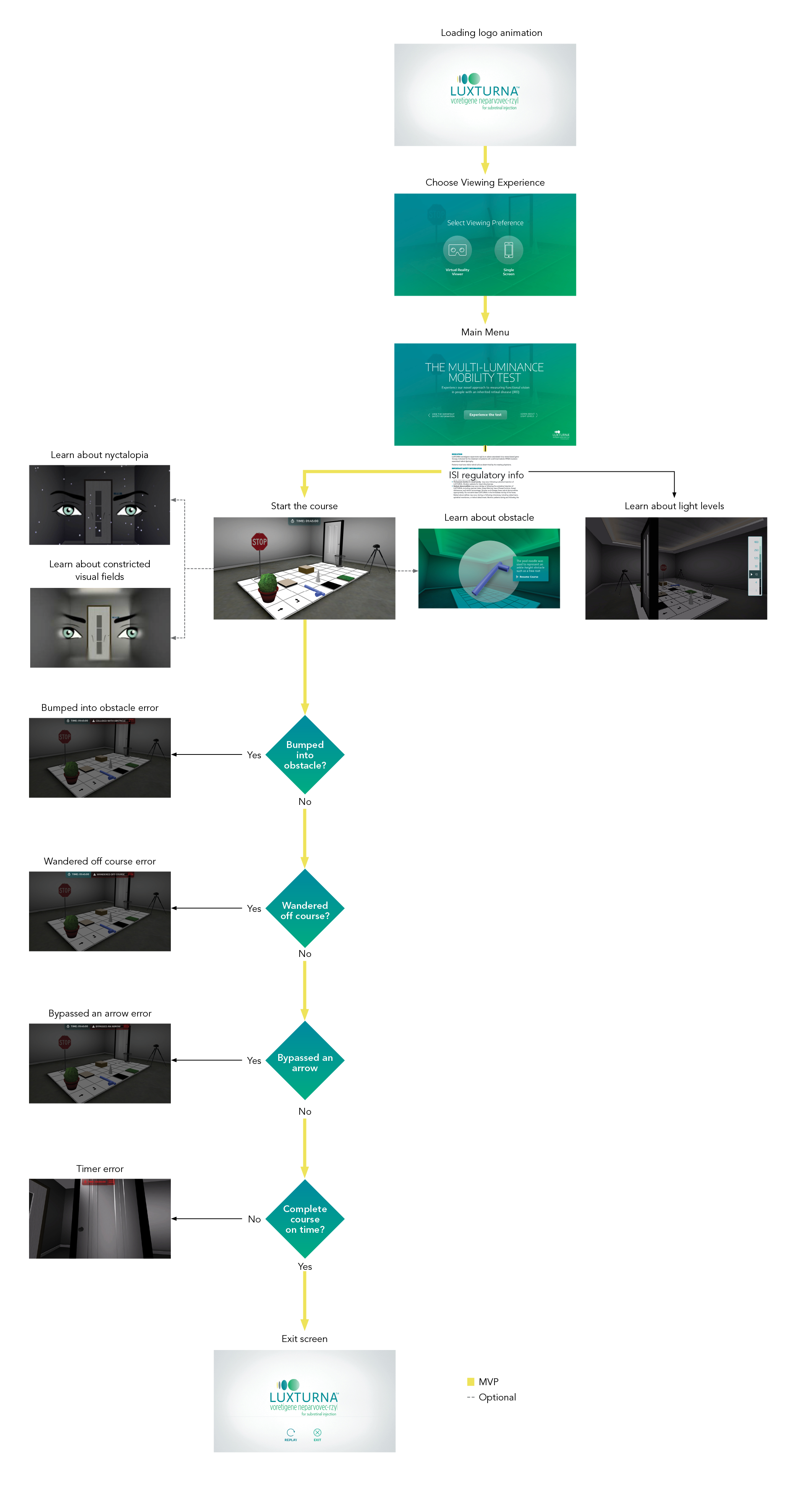 UI elements
Menu screens, error screens, and button design.